Write an article on The History of Khadi
The story of Khadi
Khadi is a form of hand-spun and hand-woven fabric that can be found in India, Bangladesh and Pakistan. Primarily woven from cotton, Khadi is spun in a 'charkha' (spinning wheel) and is a very versatile fabric that is widely accepted in the South Asian markets.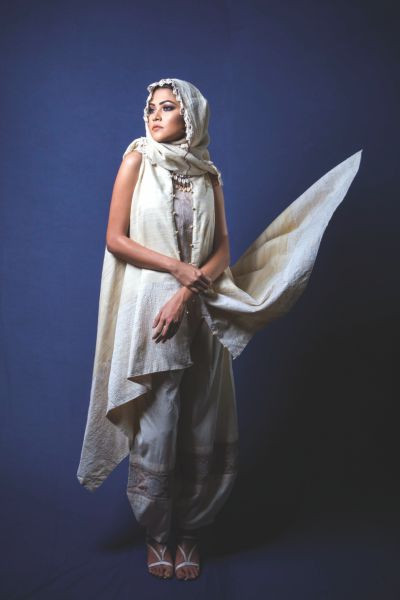 Originating in India, Khadi was initially perceived more as a movement than simply a fabric, spearheaded by Mohandas Karamchand Gandhi. He started the movement to make Indians self-reliant on cotton and to free them from the clothes that the British were selling to them at extremely high prices.
Gandhi, an iconic promoter of Khadi, helped create The All India Spinners Association, which further supported and validated the movement.
Khadi also has a long history in Bangladesh. Dating back to the 12 century A.D. Marco Polo described Khadi of the Bengal region as finer than a spider's web. The Romans were also great admirers of the Bengal Khadi Muslin and used to import great amounts of fabrics.
In 1946, Gandhi visited Noakhali on a 'Peace Mission'. During his time there, the Ambika Kalinga Charitable Trust was formed. The Trust was later discouraged and dampened by the Pakistan government at the time.
In 1975, some years after the independence of Bangladesh, the trust was reformed and renamed as The Gandhi Ashram Trust. The Trust included income generating activities and initiatives which included the production of hand-spun khadi.
During the Mughal period, the weaves of Comilla were also known for their distinctive characteristics. The high quality sari, dhoti, lungi and gamcha production with locally spun yarns and weaves were reported by the Tripura Gazetteer in the 1890s. Weaving centres were developed in Moinamoti, Gouripur, Muradnagor and Chandina in Comilla.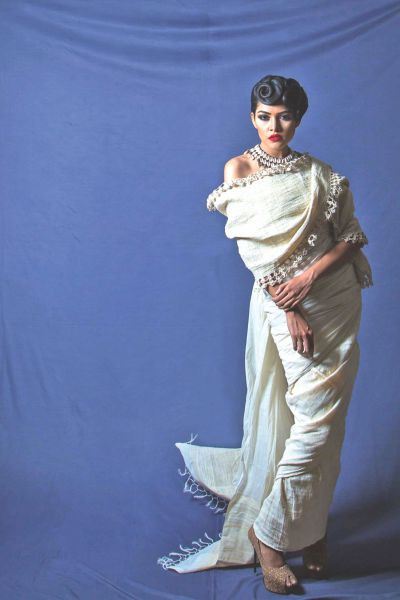 Gandhi, in 1921 visited Chandina to inspire the local weavers and this led to the establishment of the Nikihil Bharat Tantubai Samity. This was established to increase the sale of these goods and to export the Khadi to the major cities in India.
Dr Akhtar Hamid Khan and Governor Firoz Khan Noon in 1952 established The Khadi and Cottage Industry Association. A Khadi specialist was brought in from India, along with over 400 charkas to train, improve and assist in the production of Khadi.
Regrettably, today it is hard to find masterly expertise in the weaves of Bangladeshi Khadi. Designers and retailers have both failed to restore and resurrect the production of Khadi which is why it is all the more important for us to invest in the development of this almost forgotten craft.
We must evaluate the ever changing demands of the local markets and incorporate the technological advancements to develop finer products that will be seen in a new light. How else can we make the future generations aware of the legacy of one of our finest traditions?
By Naveed Naushad
Photo courtesy: Fashion Design Council Bangladesh
Copyright: Any unauthorised use or reproduction of The Daily Star content for commercial purposes is strictly prohibited and constitutes copyright infringement liable to legal action. LEAVE YOUR COMMENTS COMMENT POLICY
MOST POPULAR STORIES
POPULAR IN LIFESTYLE
Dohar bridge, world's 8th wonder!
Nothing free in prison
Story of an MP and a teacher
'Sorry, Sir!'
His final moments
7 mega projects gaining pace
ISHIKA - Still Married?
Television broadcaster 'missing' in Dhaka
Slain California couple opposed son's sexual orientation
'IPL has made Mustafizur more aware'
0
MORE FROM SPOTLIGHT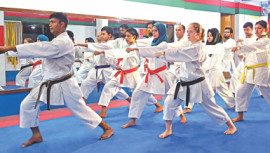 Combining art and fitness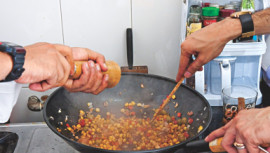 Men can cook!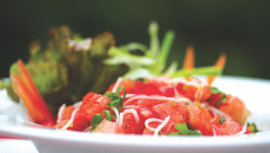 A fruity summer
FLOWERY FRILLS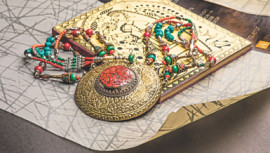 Sharing the Kolors of Kathmandu IN CASE YOU MISSED IT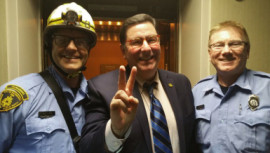 No joke: 3 mayors walk into an elevator, get stuck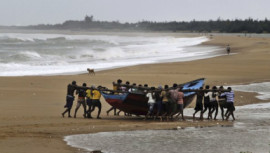 Roanu may cross Barisal-Ctg coast by morning or noon
IS claims Kushtia doctor killing: SITE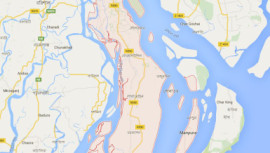 5 killed in 3 districts as Roanu nears coast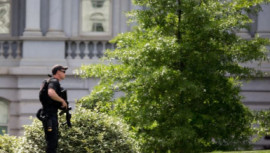 White House shooting: Secret Service stops armed man MULTIMEDIA YOU MAY LIKE
69th Cannes Film Festival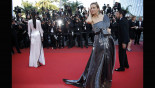 69th Cannes Film Festival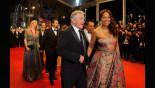 69th Cannes Film Festival
69th Cannes Film Festival
Around The World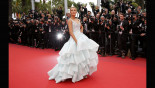 69th Cannes Film Festival
ABOUT US
CONTACT US
SMS SUBSCRIPTION
APPS
COMMENT POLICY
RSS
SITEMAP
ADVERTISEMENT
NEWSLETTER
CONFERENCE HALL
ARCHIVES
© 2016 / thedailystar.net | Powered By: AnonTech